Witamy w OpenCaching North America! Geocaching polega na zabawie na świeżym powietrzu przy użyciu urządzeń GPS, aby znaleźć "skarb" ukryty przez innych uczestników. Typowe skrzynki są małymi wodoszczelnymi pojemnikami, w których znajduje się dziennik, w którym znalazca może zapisać swoją wizytę. Pojemnik może również posiadać małe drobiazgi, które można wymieniać. Aby dowiedzieć się więcej o geocachingu, odwiedź naszą
stronę wiki
.
To jest oficjalna strona OpenCaching dla Ameryki Północnej (w tym Ameryki Środkowej i Karaibów) oraz wszystkich terytoriów USA. Ta witryna została uruchomiona 18 sierpnia 2010 r. Naszym celem jest posiadanie bazy danych o unikalnych, bezpiecznych skrzynkach, które po zatwierdzeniu przez zespół OC, będą cieszyły i były oceniane przez społeczność geocaching. OCNA oferuje dwanaście typów keszy, w tym wirtualne, kamery internetowe i mobilne skrzynki. Oferujemy również szereg unikalnych typów skrzynek: skrzynki BIT, skrzynki księgi gości, skrzynki MP3 (podcast) i repery. Witryna jest w 100% darmowa, bez funkcji i ograniczeń "zwykłego kontra premium".
Aktualności

2019-07-01
Email issues
(Autor:
OC Team
)
Welcome to the New OCNA.
If you are unable to log in you may need to do a Password Reset.
When you attempt to log in the next page will offer to reset your password. An email will be sent to your registered email account. You can then create a new password or use your original password to access the site.
Please note that we are currently experiencing issues with OCNA emails being blocked on some platforms. For example, emails sent to "@att.net" (AT&T) are not being received. We are working to resolve this issue. Unfortunately you will not be able to register or reset you password if you use AT&T or one of the other affected email platforms. If you use another email service and you are experiencing issues with OCNA emails please let us know: octeam  -@- opencaching.us
Garść aktualnych statystyk
Wszystkich skrzynek
2,891
Gotowych do szukania
1,867
Ocenionych jako znakomite
676
Aktywnych użytkowników
1,076
Wszystkich poszukiwań
5,146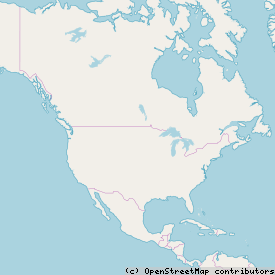 OU0BC9: The Say Hey Kid
OU0BC7: OCD Ontario - Our Lady of Mercy Cemetery (Sarnia)
OU0BC6: OCD Ontario - Lakeview Cemetery (Sarnia)
OU0BC5: Echo Bay Loonie
OU0BC4: Campbellford Giant Toonie
OU0BC2: Reverend Andrew A. Wiren
OU0BC0: Dale & Barb's "A COOL CACHE" Revisited
OU0BC8: Alabama Geocaching Meet-Up
OU0B54: Rendezvous
OU009C: Paint Crew
National Wildlife Visitor Center
Baltimore Monuments & Memorials
OCNA Challenges
Paint Crew

założona przez

therapaint

(2020-09-01)

USA > North Carolina

TermiteHunter:

FTF, FOCUS

Been waiting to be able to log my first OCUS cache and this was to be the one. The cache was published just before I had to leave for that part time work that gets in the way of weekend caching so it would have to wait a little longer. Upon my return home I grabbed the youngest teen termite and headed out. I have all my experience and a bag full of cache tools and gadgets just in case they are needed. Park nearby relieved that it is a weekend since there is an "extermination" company on the corner and nobody likes competition when it comes to hunting termites..I mean caches. Walk towards the appointed spot and the suspected target is quickly exterminated. The teen termite is amazed at the speed at which the task is accomplished. This is the type of cache quality I hope to see propogated among the Opencaching exclusive listings.