World's biggest free geocaching network
Geopaths - matching lots of geocaches
Full statistics, GPX's, all for free!
Mail notifications about new caches and logs
100% geocaching posibilities for free
Tow Path Multi - OU02F2
Simple multi to celebrate the 1 year anniversary of Opencaching.US.

N 43° 11.675' W 78° 36.874'
N 43° 11' 40.50'' W 78° 36' 52.44''
N 43.19458° W 78.61457°

Altitude: m. ASL.

Region:
United States > New York

Cache type:
Multicache

Size:
Regular

Status:
Archived

Date hidden: 2011-08-18

Date created: 2011-08-13

Date published: 2011-08-18

Last modification: 2012-10-15

1x Found

4x Not found

4 notes

1
watchers

53 visitors

1 x rated

Rated as:
n/a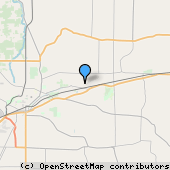 Cache attributes



Description
EN
Take a walk (or better yet, a bike ride) on the scenic Erie Canal and pick up this cool little multi in the process. Depending on where you park, you will cover between 3 and 4 miles (round trip).  Parking at Orangeport Rd. is a slightly shorter sojourn. All of the stages are straight forward except for one. Final is a LockNLock.  Please replace all legs as you found them.  Beware of muggles.  They can be plentiful on the trail.  The cache is in Niagara County where the semi-official plant is Poison Ivy.  Its everywhere so beware! 


Additional waypoints
Stage
Symbol
Type
Coordinates
Description
Parking area
N 43° 11.849'
W 78° 35.744'
Orangeport Road Parking
Parking area
N 43° 11.597'
W 78° 38.242'
N. Canal Road parking

Additional hints
Yrt 3 vf whfg yvxr yrtf 1 & 2, bayl jvgubhg gur svyz pnavfgre. Naq vgf uvqqra jurer vg jbhyq oyraq va irel jryy.
Leg 3 is just like legs 1 & 2, only without the film canister. And its hidden where it would blend in very well.
A|B|C|D|E|F|G|H|I|J|K|L|M
N|O|P|Q|R|S|T|U|V|W|X|Y|Z
Decode
Log entries:

1x

4x

4x