Willkommen bei Opencaching Nordamerika! Geocaching ist ein Outdoor-Spiel, bei dem es darum geht, mit GPS-fähigen Geräten "Schätze" zu finden, die andere Teilnehmer versteckt haben. Geocaches sind meist kleine wasserdichte Behälter mit einem Logbuch, in dem Finder ihren Besuch dokumentieren können. Der Behälter kann auch kleine Tauschgegenstände enthalten. Mehr Informationen zum Geoaching findest du in unserem
Wiki
.
Dies ist die offizielle Opencaching-Seite für Nordamerika, Zentralamerika und die Karibik sowie alle US-Territorien. Sie ging am 18. August 2010 online. Unser Ziel ist die Unterhaltung einer Datenbank mit qualitativ guten, einzigartigen Caches, die dir – nachdem sie vom OC-Team freigegeben wurden – Spaß machen und die du bewerten kannst. Bei OCNA gibt es zwölf Cachetypen, einschließlich virtueller Caches, Webcams und beweglichen Caches. Nur bei uns gibt es BIT-Caches, Gästebuchcaches, MP3-(Podcast-)Caches und Benchmarks. Die Website ist 100% werbefrei und kann ohne Einschränkungen von Jedem genutzt werden.
Aktuelles

2019-07-01
Email issues
(Autor:
OC-Team
)
Welcome to the New OCNA.
If you are unable to log in you may need to do a Password Reset.
When you attempt to log in the next page will offer to reset your password. An email will be sent to your registered email account. You can then create a new password or use your original password to access the site.
Please note that we are currently experiencing issues with OCNA emails being blocked on some platforms. For example, emails sent to "@att.net" (AT&T) are not being received. We are working to resolve this issue. Unfortunately you will not be able to register or reset you password if you use AT&T or one of the other affected email platforms. If you use another email service and you are experiencing issues with OCNA emails please let us know: octeam  -@- opencaching.us
Aktuelle Statistik
Ausgezeichnete Geocaches
677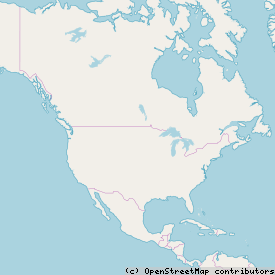 OU0BCE: 1000 Islands Tower Virtual
OU0BCB: Fall of Covid
OU0BCD: Hanging Around at MSU Rock
OU0BCA: Holmes Hall Cache
OU0BC9: The Say Hey Kid
OU0BC7: OCD Ontario - Our Lady of Mercy Cemetery (Sarnia)
OU0BC6: OCD Ontario - Lakeview Cemetery (Sarnia)
OU0B54: Rendezvous
OU009C: Paint Crew
National Wildlife Visitor Center
Baltimore Monuments & Memorials
OCNA Challenges
Paint Crew

von

therapaint

(2020-09-01)

Vereinigte Staaten > North Carolina

TermiteHunter:

FTF, FOCUS

Been waiting to be able to log my first OCUS cache and this was to be the one. The cache was published just before I had to leave for that part time work that gets in the way of weekend caching so it would have to wait a little longer. Upon my return home I grabbed the youngest teen termite and headed out. I have all my experience and a bag full of cache tools and gadgets just in case they are needed. Park nearby relieved that it is a weekend since there is an "extermination" company on the corner and nobody likes competition when it comes to hunting termites..I mean caches. Walk towards the appointed spot and the suspected target is quickly exterminated. The teen termite is amazed at the speed at which the task is accomplished. This is the type of cache quality I hope to see propogated among the Opencaching exclusive listings.
Die neuesten Blogeinträge