Welcome to OpenCaching North America! Geocaching is about having fun outdoors while using GPS-enabled devices to find "treasure" hidden by other participants. Typical geocaches are small watertight containers that holds a logbook in which the finder can record their visit. The container may also hold small trinkets that can be traded. To learn more about geocaching visit our
wiki pages
.
This is the official OpenCaching site for North America (including Central America and the Caribbean) and all US Territories. This site went live on August 18, 2010. Our goal is to have a database of quality, unique caches that, once approved by the OC Team, are enjoyed and rated by YOU, the geocaching community. OCNA offers twelve cache types, including virtual, webcam, and moving caches. We also offer a number of unique cache types: BIT Caches, Guest Book Caches, MP3 (Podcast) Caches, and Benchmarks. The site is 100% free to use with no "regular vs premium member" functions or restrictions.
Actualités

2019-07-01
Email issues
(Auteur:
Équipe OC
)
Welcome to the New OCNA.
If you are unable to log in you may need to do a Password Reset.
When you attempt to log in the next page will offer to reset your password. An email will be sent to your registered email account. You can then create a new password or use your original password to access the site.
Please note that we are currently experiencing issues with OCNA emails being blocked on some platforms. For example, emails sent to "@att.net" (AT&T) are not being received. We are working to resolve this issue. Unfortunately you will not be able to register or reset you password if you use AT&T or one of the other affected email platforms. If you use another email service and you are experiencing issues with OCNA emails please let us know: octeam  -@- opencaching.us
État actuel du jeu
Nouveaux comptes utilisateur
684
Nouvelles recommandations accordées
0
Nombre total de géocaches
2,893
Géocaches notées comme excellentes
677
Utilisateurs actifs
1,080
Nombre de recherches
5,152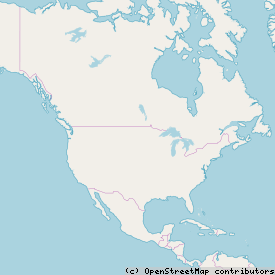 OU0BCA: Holmes Hall Cache
OU0BC9: The Say Hey Kid
OU0BC7: OCD Ontario - Our Lady of Mercy Cemetery (Sarnia)
OU0BC6: OCD Ontario - Lakeview Cemetery (Sarnia)
OU0BC5: Echo Bay Loonie
OU0BC4: Campbellford Giant Toonie
OU0BC2: Reverend Andrew A. Wiren
OU0B54: Rendezvous
OU009C: Paint Crew
National Wildlife Visitor Center
Baltimore Monuments & Memorials
OCNA Challenges
Dernières caches récompensées
Paint Crew

posée par

therapaint

(2020-09-01)

États-Unis > North Carolina

TermiteHunter:

FTF, FOCUS

Been waiting to be able to log my first OCUS cache and this was to be the one. The cache was published just before I had to leave for that part time work that gets in the way of weekend caching so it would have to wait a little longer. Upon my return home I grabbed the youngest teen termite and headed out. I have all my experience and a bag full of cache tools and gadgets just in case they are needed. Park nearby relieved that it is a weekend since there is an "extermination" company on the corner and nobody likes competition when it comes to hunting termites..I mean caches. Walk towards the appointed spot and the suspected target is quickly exterminated. The teen termite is amazed at the speed at which the task is accomplished. This is the type of cache quality I hope to see propogated among the Opencaching exclusive listings.