Welkom bij OpenCaching Noord Amerika. Geocaching is buiten plezier maken met behulp van een GPS apparaat om "schatten" te vinden die verborgen zijn door andere deelnemers. Een geocache is een waterdichte behuizing met een logboek waarin de vinder zijn vondst kan vermelden. Deze behuizing kan ook ruilitems bevatten. Om meer te weten te komen over geocaching bezoek dan onze
wiki.
.
Dit is de officiële Opencaching site voor Noord Amerika (inclusief midden Amerika en de Caribische Eilanden) en alle Amerikaanse eilandgebieden. De site kwam online op 19 Augustus 2010. Ons doel is een database met kwalitatief unieke caches die na goedkeuring van het OC Team door JOU worden gewaardeerd en beoordeeld. OCNA bied 12 cache soorten zoals virtueel, webcam en bewegende caches. Wij bieden ook andere unieke caches zoals BIT Caches, Gastboek caches, MP3 (Podcast) Caches, en Benchmarks. De site is 100% gratis te gebruiken zonder "normale versus premium leden" functies of beperkingen.
Nieuws

2019-07-01
Email issues
(Auteur:
OC Team
)
Welcome to the New OCNA.
If you are unable to log in you may need to do a Password Reset.
When you attempt to log in the next page will offer to reset your password. An email will be sent to your registered email account. You can then create a new password or use your original password to access the site.
Please note that we are currently experiencing issues with OCNA emails being blocked on some platforms. For example, emails sent to "@att.net" (AT&T) are not being received. We are working to resolve this issue. Unfortunately you will not be able to register or reset you password if you use AT&T or one of the other affected email platforms. If you use another email service and you are experiencing issues with OCNA emails please let us know: octeam  -@- opencaching.us
Huidige status van het spel
Caches beoordeeld als uitstekend
677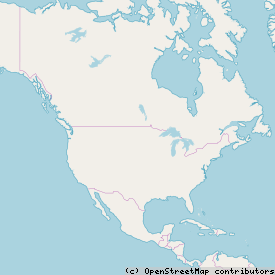 OU0BC9: The Say Hey Kid
OU0BC7: OCD Ontario - Our Lady of Mercy Cemetery (Sarnia)
OU0BC6: OCD Ontario - Lakeview Cemetery (Sarnia)
OU0BC5: Echo Bay Loonie
OU0BC4: Campbellford Giant Toonie
OU0BC2: Reverend Andrew A. Wiren
OU0BC0: Dale & Barb's "A COOL CACHE" Revisited
OU0B54: Rendezvous
OU009C: Paint Crew
National Wildlife Visitor Center
Baltimore Monuments & Memorials
OCNA Challenges
Paint Crew

Geplaatst door

therapaint

(2020-09-01)

Verenigde Staten > North Carolina

TermiteHunter:

FTF, FOCUS

Been waiting to be able to log my first OCUS cache and this was to be the one. The cache was published just before I had to leave for that part time work that gets in the way of weekend caching so it would have to wait a little longer. Upon my return home I grabbed the youngest teen termite and headed out. I have all my experience and a bag full of cache tools and gadgets just in case they are needed. Park nearby relieved that it is a weekend since there is an "extermination" company on the corner and nobody likes competition when it comes to hunting termites..I mean caches. Walk towards the appointed spot and the suspected target is quickly exterminated. The teen termite is amazed at the speed at which the task is accomplished. This is the type of cache quality I hope to see propogated among the Opencaching exclusive listings.