Welkom bij OpenCaching Noord Amerika. Geocaching is buiten plezier maken met behulp van een GPS apparaat om "schatten" te vinden die verborgen zijn door andere deelnemers. Een geocache is een waterdichte behuizing met een logboek waarin de vinder zijn vondst kan vermelden. Deze behuizing kan ook ruilitems bevatten. Om meer te weten te komen over geocaching bezoek dan onze
wiki.
.
Dit is de officiële Opencaching site voor Noord Amerika (inclusief midden Amerika en de Caribische Eilanden) en alle Amerikaanse eilandgebieden. De site kwam online op 19 Augustus 2010. Ons doel is een database met kwalitatief unieke caches die na goedkeuring van het OC Team door JOU worden gewaardeerd en beoordeeld. OCNA bied 12 cache soorten zoals virtueel, webcam en bewegende caches. Wij bieden ook andere unieke caches zoals BIT Caches, Gastboek caches, MP3 (Podcast) Caches, en Benchmarks. De site is 100% gratis te gebruiken zonder "normale versus premium leden" functies of beperkingen.
Nieuws

2019-07-01
Email issues
(Auteur:
OC Team
)
Welcome to the New OCNA.
If you are unable to log in you may need to do a Password Reset.
When you attempt to log in the next page will offer to reset your password. An email will be sent to your registered email account. You can then create a new password or use your original password to access the site.
Please note that we are currently experiencing issues with OCNA emails being blocked on some platforms. For example, emails sent to "@att.net" (AT&T) are not being received. We are working to resolve this issue. Unfortunately you will not be able to register or reset you password if you use AT&T or one of the other affected email platforms. If you use another email service and you are experiencing issues with OCNA emails please let us know: octeam@opencaching.us
Huidige status van het spel
Caches beoordeeld als uitstekend
667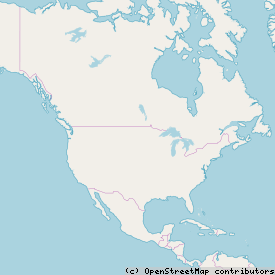 OU0B80: The Walls of Old Norbourne
OU0B7B: The Loch Ness Swampster... REBORN!
OU0B66: Ghost Ship!
OU0B74: Long Point
OU0B75: Welcome To Rockwood!
OU0B72: Milk Creek
OU0B73: Fort Cache
OU0B7F: Twilight Zone Hour Pre-Flash Flash
OU0B54: Rendezvous 2020
OU01E3: The Amazing 4 in one Cache
OCNA Challenges
The Amazing 4 in one Cache

Geplaatst door

PZ Dude

(2019-10-01)

Verenigde Staten > Ohio

Mr.Yuck:

Fine job! I'm a huge supporter of this website. And now I can talk about the cache, which you can't do so much at Geocaching.com. I signed all the logbooks, except of course for the Garmin site, as I frankly despise them for cluelessly using the Opencaching name. I will also eventually log at Navicache, where my name is White Urkel, and Atlas Quest, where my name is Signal Core (a play on the U.S. Army Signal Corps). I am also Mr. Yuck at Terracaching.com. In case you didn't know, people are just opening any random logbook and signing them, there are dozens of signatures on the Opencaching.us and Terracaching logbooks, for example. The Geocheckpoint is cool too, I'll be logging that also. TFTC!!