Welcome to OpenCaching North America! Geocaching is about having fun outdoors while using GPS-enabled devices to find "treasure" hidden by other participants. Typical geocaches are small watertight containers that holds a logbook in which the finder can record their visit. The container may also hold small trinkets that can be traded. To learn more about geocaching visit our
wiki pages
.
This is the official OpenCaching site for North America (including Central America and the Caribbean) and all US Territories. This site went live on August 18, 2010. Our goal is to have a database of quality, unique caches that, once approved by the OC Team, are enjoyed and rated by YOU, the geocaching community. OCNA offers twelve cache types, including virtual, webcam, and moving caches. We also offer a number of unique cache types: BIT Caches, Guest Book Caches, MP3 (Podcast) Caches, and Benchmarks. The site is 100% free to use with no "regular vs premium member" functions or restrictions.
News

2019-07-01
Email issues
(Author:
OC Team
)
Welcome to the New OCNA.
If you are unable to log in you may need to do a Password Reset.
When you attempt to log in the next page will offer to reset your password. An email will be sent to your registered email account. You can then create a new password or use your original password to access the site.
Please note that we are currently experiencing issues with OCNA emails being blocked on some platforms. For example, emails sent to "@att.net" (AT&T) are not being received. We are working to resolve this issue. Unfortunately you will not be able to register or reset you password if you use AT&T or one of the other affected email platforms. If you use another email service and you are experiencing issues with OCNA emails please let us know: octeam  -@- opencaching.us
Current state of the game
New recomendations granted
0
Geocaches rated as excelent
672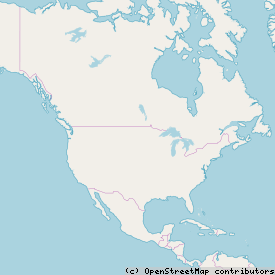 OU0BB1: Quality of Life
OU0BB0: Not What It Seems
OU0BAF: Groveton
OU0BAE: Old Carolina
OU0BAD: Katrina Memorial
OU0BAC: Willamette Stone
OU0BAB: OCD Ontario - St Andrews (Caledon)
OU0B54: Rendezvous
OU07B8: OCNA Challenge Cache - Creator Level 3
National Wildlife Visitor Center
Baltimore Monuments & Memorials
OCNA Challenges
OCNA Challenge Cache - Creator Level 3

hidden by

OCNAChallenges

(2020-07-01)

United States > None (Locationless)

ithink314:

With slight lack of clarity whether to count events, I think I'll claim a "find" of this one now.

According to my home,

Number of caches hidden by you: 59

According to my statistics page,

Total Number of Created Caches: 49

Total Active Caches: 44


Number of Temporarily Unavailable Caches: 0

Number of Archived Caches: 5

Number of Arranged Events: 10

So, counting events, I'm clearly over 50 "created caches."

Thanks, OCNAChallenges, for setting this up!